We have a very exciting announcement to start off with: WE'RE GOING TO DOLLYWOOD! Aaron & Ashley have received nominations from the Josie Music Awards in four categories: 
Traditional Country Male Vocalist of the Year Rising Star- Aaron Prociuk 
Traditional Country Female Vocalist of the Year Rising Star- Ashley Robertson 
Tribute Artist of the Year- Aaron Prociuk (Johnny Cash) 
Tribute Artist of the Year- Ashley Robertson (June Carter Cash)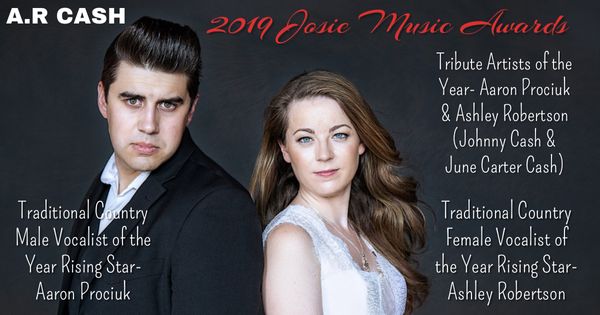 There are a few more to be announced but we are thrilled. Over 23,000 submissions were sent to the awards committee and we are SO grateful! For more information visit the Josie Music Awards website. 
Of course we are also excited to be back in Winnipeg for Unreal: Canada's Ultimate Tribute Festival at the Assiniboia Downs on July 7th and for our friends in Saskatchewan we are proud to be headlining Smoke on the Water on Aug. 3rd at Duck Mountain Provincial Park. More summer dates are coming so make sure to visit our SHOWS page for details and keep an eye on Facebook for updates.