It's been a whirlwind of a start to 2019 and it's only February! Catching up, A.R CASH performed our first show in Nashville, Tennessee on January 9th, 2019 with special guests at the prestigious venue 3rd & Lindsley, it was a thrill and we are looking forward to another show there, stay tuned for details! 
In the beginning of February we returned to perform two sold out shows in one of our favourite places- Saskatchewan! Thank you to all in Foam Lake on Feb. 7th and in Preeceville Feb. 8th that came out to support their communities, raise some money for a good cause and be part of a great time.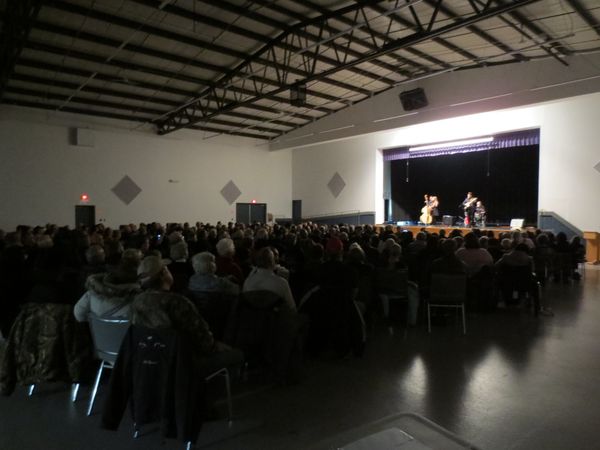 We are thrilled to announce our return Feb. 23rd to perform at the Storyteller's Museum & Johnny Cash's Hideaway Farm in Bon Aqua, TN continuing the "Saturday Nite in Hickman County" tradition started by Johnny long ago. Our friend Mark Alan Cash will be hosting and performing with us too! For more details please visit their FB Event here. The talented Mark Fain is joining us on upright bass, he has an amazing resume and is currently a member of Roseanne Cash's band. The performance will be streamed via Youtube live on the Storyteller Museum's channel. We can't think of a better way to kickoff celebrations for Johnny's birthday week than performing a tribute to his music on a stage he created!
We hope you are having a great start to the New Year and thanks again for your support, we appreciate every single one of you!