It is hard to believe September is here! There is plenty of update you all on. 
We've just returned from a busy time in Nashville, TN where we caught up with friends old and new and performed at Nashville Cowboy Church. We are very much looking forward to our return to the stage in Winnipeg as headliners for the Country Stage the evening of Sept. 5th at the Fall Fair presented by the Red River Ex. You can click for the link here to go to our shows page and get all the event details.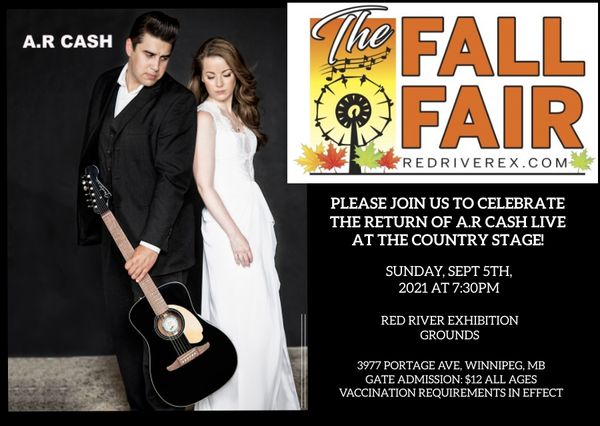 For our friends down south we are thinking of you and we are happy to announce we are working on a few more dates for you as well including our return to Hop Springs in Murfreesboro, TN on Oct. 8th so stay tuned for more details about that show coming soon. 
We hope you've had a pleasant summer and got to take a little breather. We can't wait until we can all get together again but we hope to see some of you out on the road soon!
Take care,
Aaron & Ashley